The RacingCUBE is made in our own production facilities in Denmark, this ensures quality and a versatile production line where we have 100% control over the components, assembly and staff. We carefully pick all the components to ensure the highest quality and stability of our platforms.
We produce almost everything ourselves. From the raw steel to the bare print boards, most of our components is made specifically for us. This gives us control over the smallest details and performance.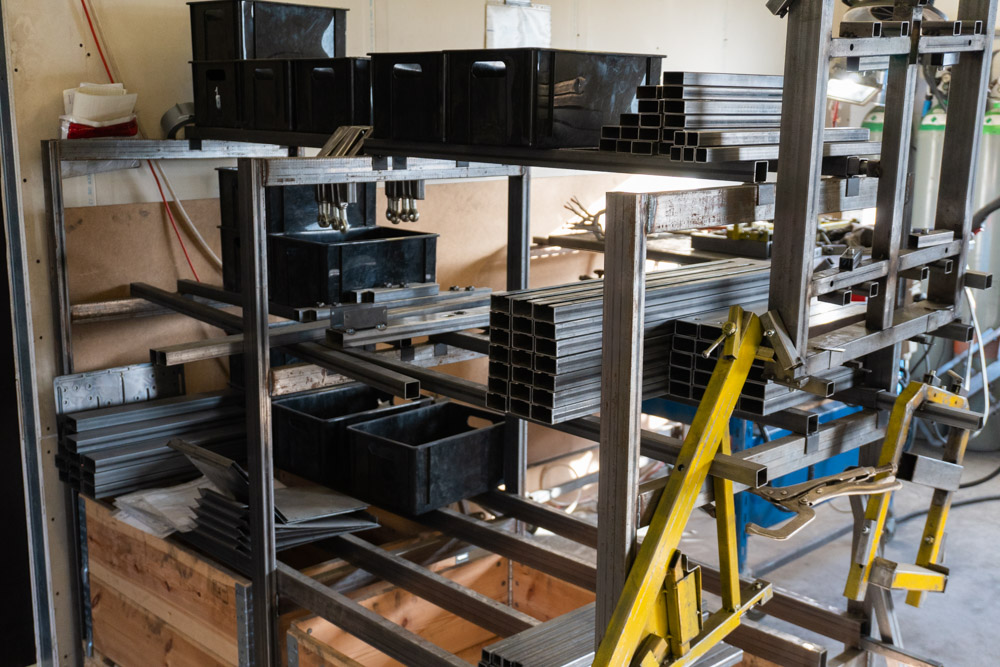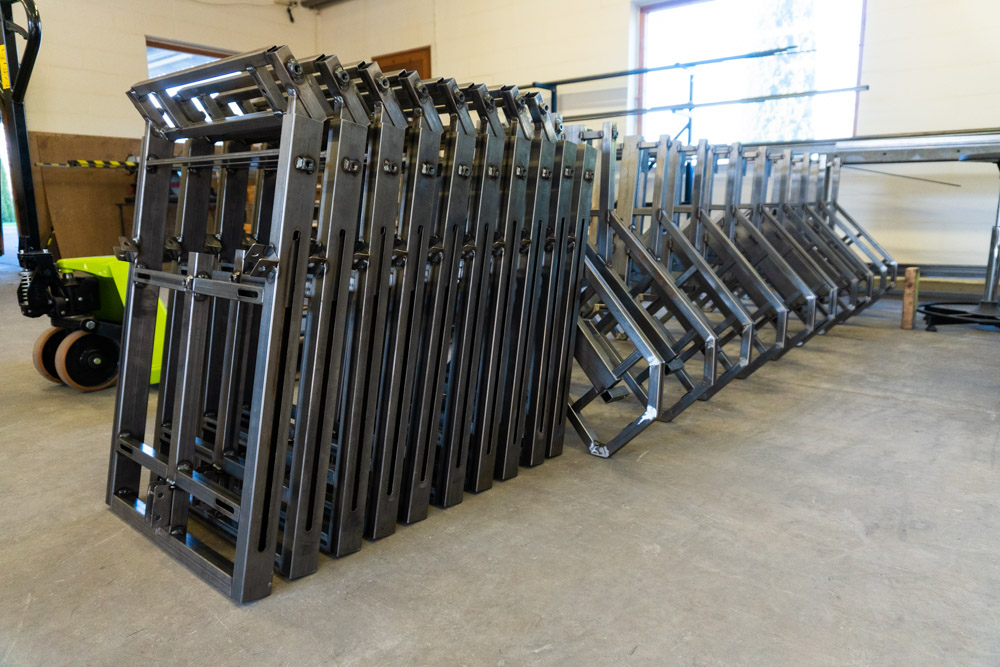 We use specialized machines and tools to construct the frames, they are designed specifically for the RacingCUBE. We continue to make the process more effecient and automated with each batch.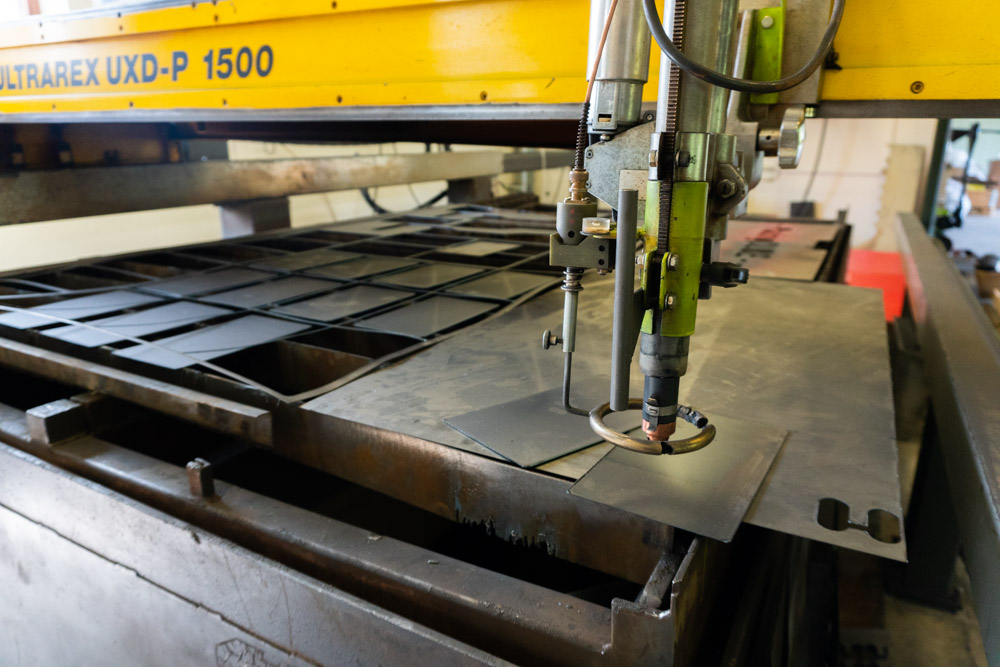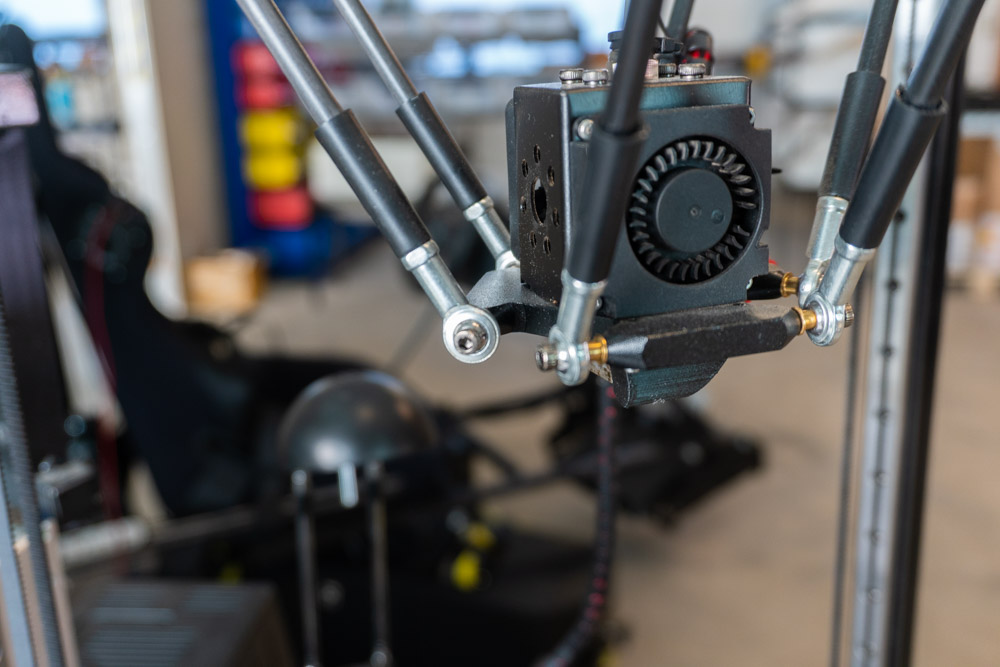 To make sure everything is done right and to optimize the production time of the simulators we make them in batches. The steel and electronics will be made first then the finished steel will be shipped to be powder coated and the electronics will be mounted on the electrnics plate. When the steel returns, we are ready to assemble the simulator and pack it for shipment.