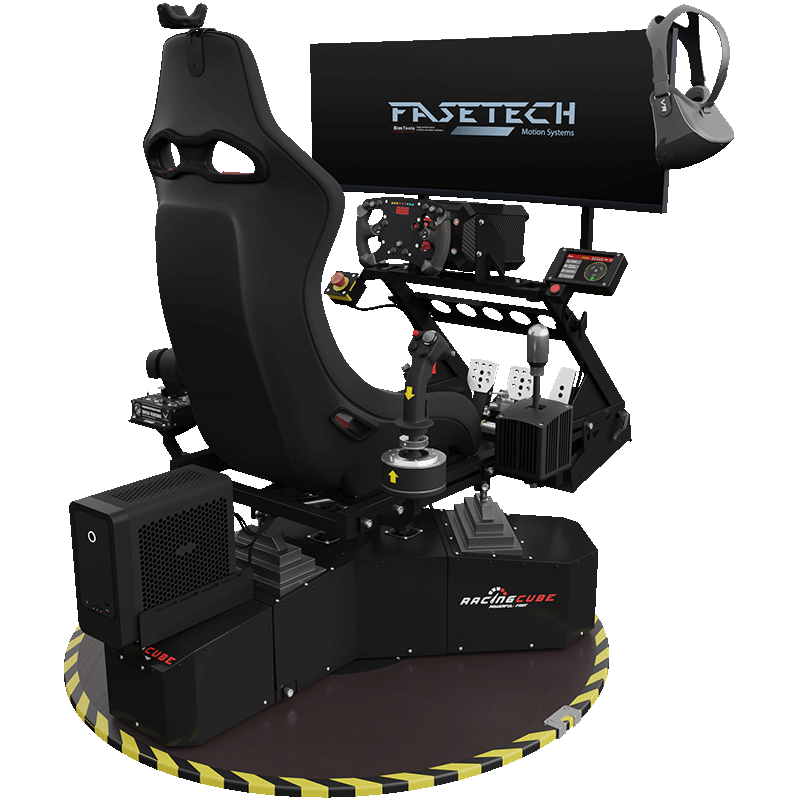 Adjustable

Handcrafted

Powerful

Easy To Use

Minimalistic Design
Interactive 3D Model
View the RacingCUBE in an interactive 3D environment, attach and remove accessories to see different loadouts live.
NOTE. The model can take a few minutes to load depending on your system and internet connection. We recommend using a computer with a dedicated GPU, or a high-end smartphone. MINIMUM screen resolution is 1080p for the full experience.
Racing CUBE release trailer
More videos on our YouTube channel
Accessories
Sparco Sprint FIA Motorsport Bucket Seat
The Sparco Sprint offers great comfort in a sturdy but lightweight frame. It features a narrow body to keep you in the seat.